Welcome to 17 Richardson Lane (15 of 32)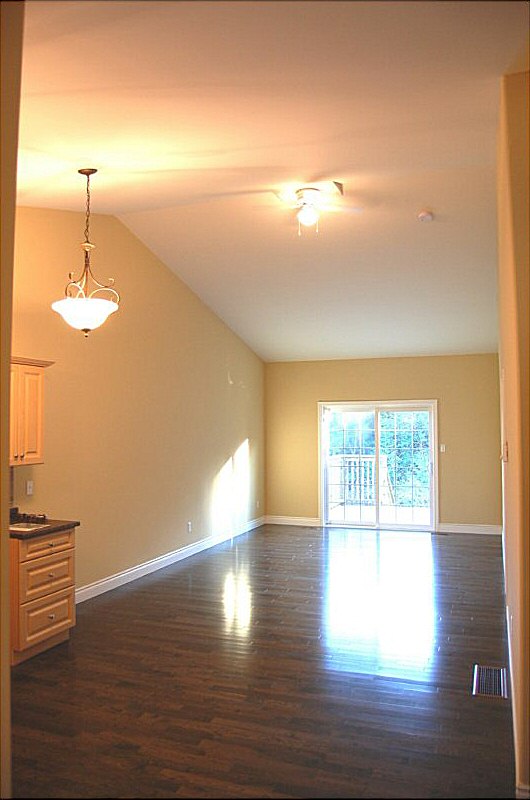 As we proceed further into this unit we come to the 12'4"x11'8" kitchen area adjoining the 19'x12'4" great
room. This open area allows for the flexible placement of your dining and living room furniture, and makes
new arrangements easier as your priorities change. Note the large patio doors and the beautiful cathedral
ceiling. Even in areas where there is no cathedral ceiling in this unit, there are 9' high ceilings throughout.